Viber for Linux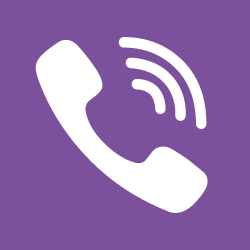 Viber for Linux is a free cross-platform messenger with tons of functions, designed to facilitate the interaction between the user and the tool. In Viber for Linux you may call to any of your relatives or friends through all over the world for absolutely free with the assistance of just couple of clicks. With version for Linux you may call either to laptop or cell-phone of the user who also connected to Viber worldwide network (this call is performed totally free) or you may call to landline or cell phone not connected to Viber (this call will cost you an appropriate amount of money. The rates of calls to different countries differ, in order to get the detailed information address to the official page of the service on the program`s web-site).
The additional functions of Viber for Linux:
ability to perform high-quality voice and HD video calls;
arranging group chats and conversations with up to 150 participants
sending of photos and images
compatibility with all types of operational systems: desktop (Windows, MacOS X) and mobile (Android, iOS, Symbian, Bada, Windows Phone)
decorating the messages with vivid stickers and emoticons.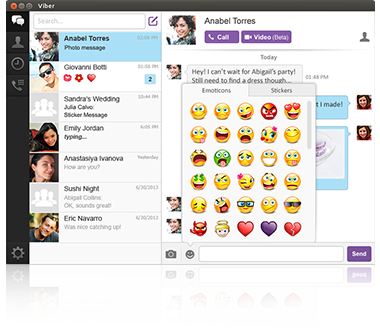 If you care about safety of your communication with the subscriber, there's really nothing to worry about: the highly-protected protocol with AES algorithm keeps your conversation secured and safe, and you may be assured, that your talk won't appear in third-party hands or will be overheard.
Viber for Linux possesses lots of advantages, which distinguish the utility from the variety of similar applications for the PC. The advantages are:
qualified implementation of group chats
good localization
automatic synchronization of contacts
large quantity of clients, compatible with variety of platforms
all messenger functions (disregarding some stickers and ability to perform calls on the landline phones) are absolutely free.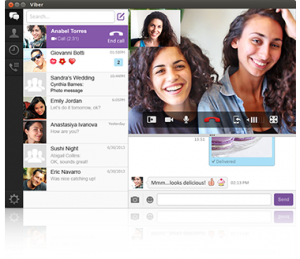 In addition to photos and images you may attach to the messages lots of another objects, like: geo-tags, media-notes, hand-made doodles, external files or data about one or several of your contacts. This variety of objects has been added with one of the latest builds, so take care about updating your Viber to the latest version.
The communication abilities in Viber for Linux are not limited to only real people. In addition, you may also sign to updates from the public boards, where you can get actual news, the sale offers and discounts for different items, the list of new phrases and word combinations from the foreign languages, etc. These boards are open to public and you may get practically any updates you would like to.
Considering the interface and design of Viber for Linux, the style and refinement are the elements which should be brought to the first place. All elements, icons and menus look really bright and pretty, and the buttons are exactly on that very place, they are intended to be in. In Ubuntu and Mint these effects follow the overall graphical theme methodology, so you'll never get lost in the variety of the options and features of the application.
To witness all the features and in-depth functionality of the tool, you may download Viber for Linux in the lower section on the following page. Also the app is available on the official web-page of the project.
Viber for Linux
Software Full Name
Viber for Linux
Setup File Name:
Viber.deb
Bit:
32-bit (x86), 64-bit (x64)
Developer:
Viber Media S.à r.l.
*Viber for Linux is available for free downloading without registration.
| | | |
| --- | --- | --- |
| Platform | Extension | Link |
| Linux 64-bit | .deb | Download Viber |
| Linux 32-bit | .deb | Download Viber |
---
Downloads Viber for Linux?
Share the page on your site:
---
Similar Materials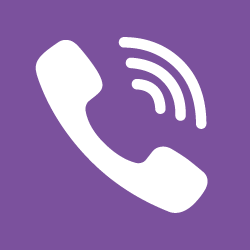 Download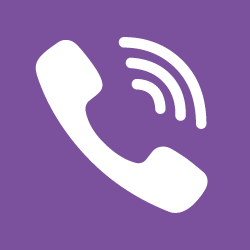 Download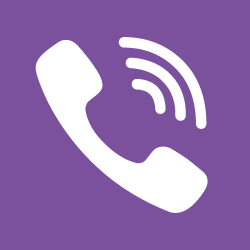 Download